Video and Audio production services for Entrepreneurs SMEs and Business Owners. For businesses that understand the importance of using video and audio creatively in their sales and marketing campaigns, including social media.
Business Connections Live TV is the UKs leading TV Business Channel for entrepreneurs SME's and business owners. Your organisation can benefit from this television revolution unleashing additional marketing opportunities with your own WebTV channel on iTunes.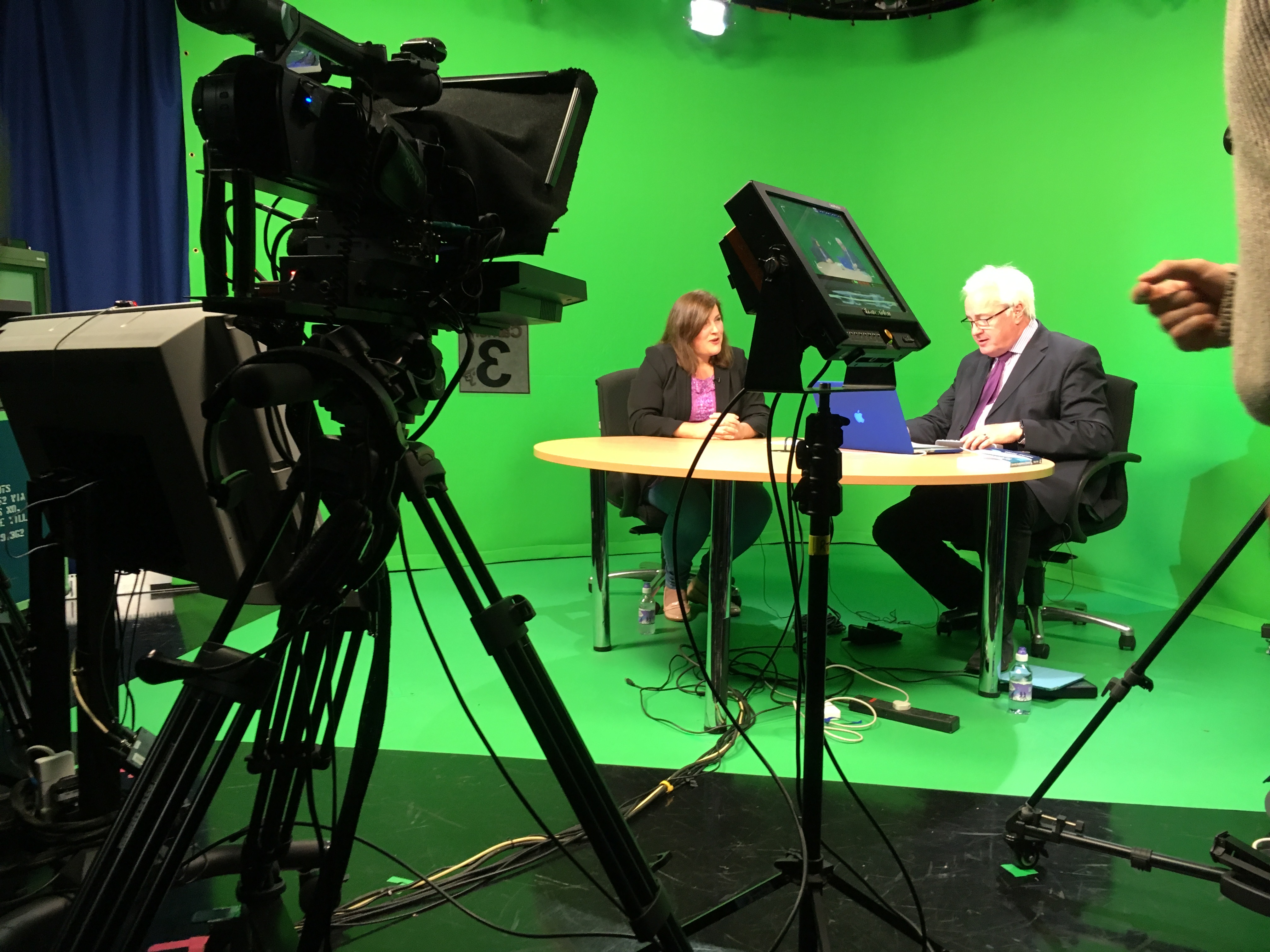 Studio Facility and Green Screen
Based in Surrey, Retail Therapy Television facility includes a fully lit multi-camera green screen studio and gallery perfect for Corporate Audio Video Production. If you are serious about communicating with your customers or employees then we can provide a complete bespoke media marketing solution.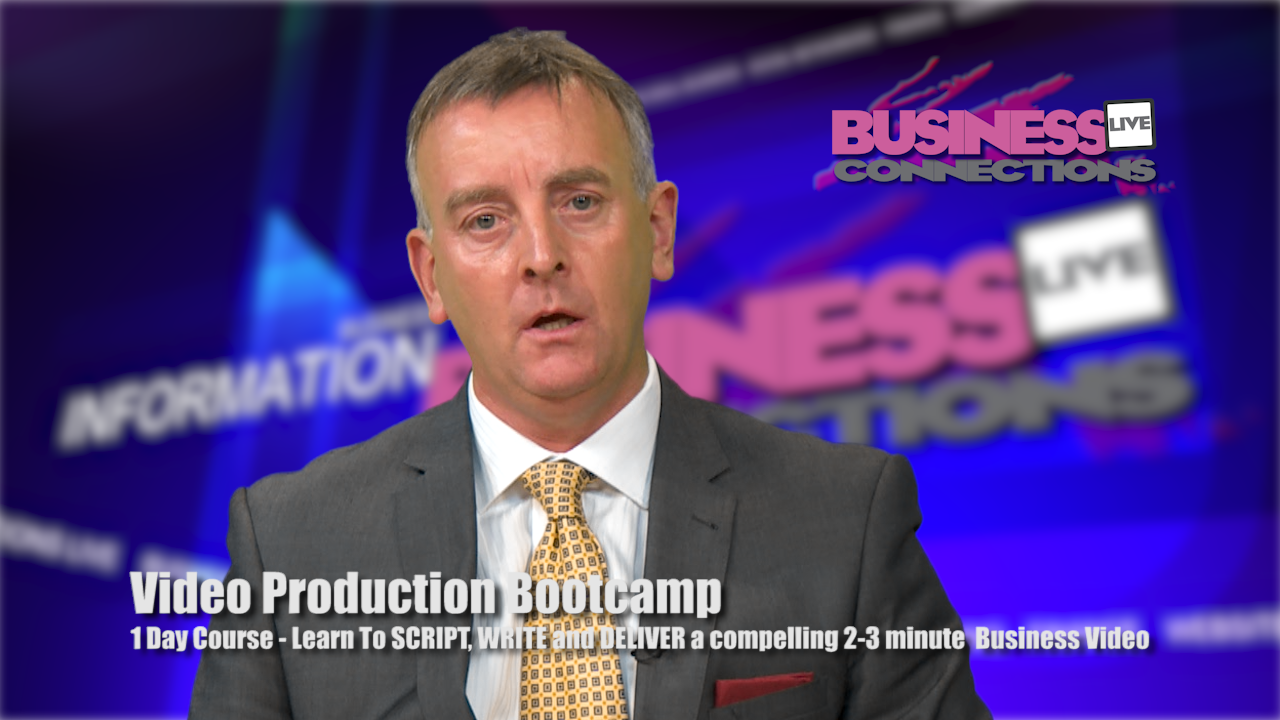 Radio and Television Training
With the increasing proliferation of media outlets, it's now even more important to know how to handle the media. Along with day courses on how to shoot corporate video on smartphones and workshops on script development, we can provide training to your senior management team on radio and television interview techniques.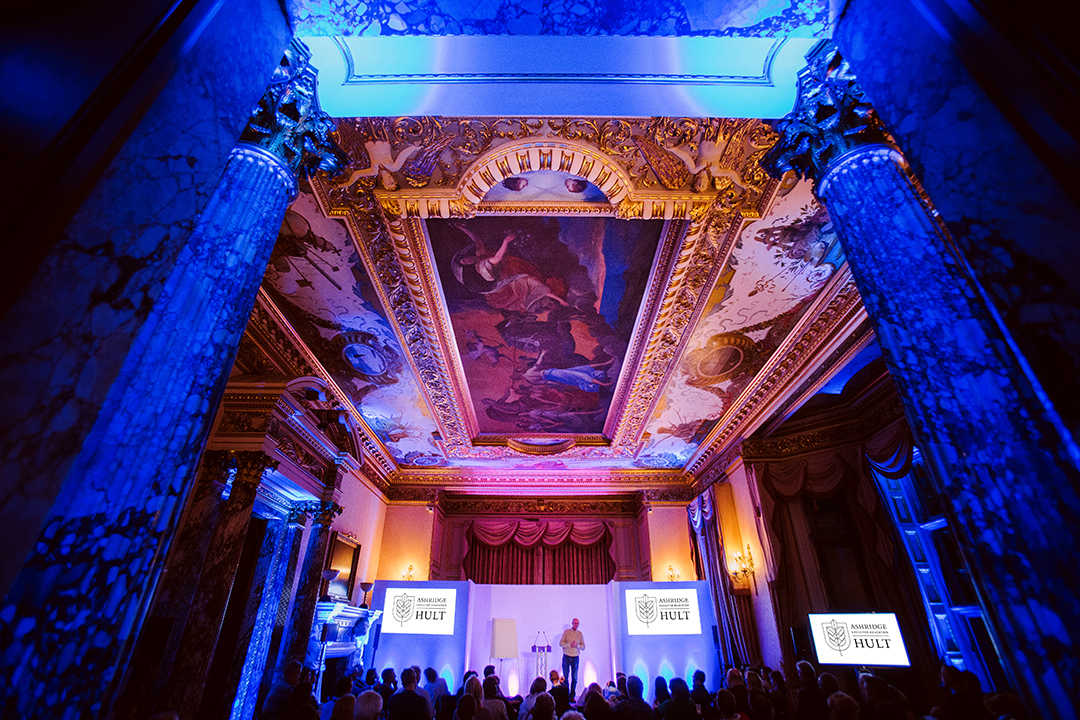 Location and Event Filming
As a business, are you getting the most from internal and external events? Once captured on Video you can repurpose, transcribe or use in social media campaigns. Our broadcast crews are available across the UK to interview CEOs, Managing Directors, Board Members, employees and customer VoxPops. The complete Corporate Audio Video Production solution.
Business Connections Live TV
The Business Television Channel. Every week our expert guests share their knowledge and advice to entrepreneurs, SMEs and business owners to help develop and grow their business. We have over 200 hours of free business advice with topics that include, how to use social media for marketing, powerful sales techniques that work, ways to fund your business to success and what effects Brexit will have on your organisation. Plus a lot, lot more…  Download all Business Connections Live TV business shows here
Retail Therapy Television and Business Connections Live are trading names of Retail Therapy Media Ltd © 2000 – 2019